According to the Centers for Disease Control and Prevention, approximately 4.5 million dog bites occur annually in the United States. Every year, the number of dog attacks increase. For example, between 1993 and 2008, there was an 86% increase in the number of dog bite hospitalizations. To combat the rise in dog attacks, cities and counties across the nation have enacted ordinances to protect individuals that have been attacked by dogs. These ordinances can provide information about what happens after you've been bitten or attacked by a dog.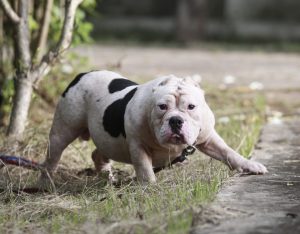 For instance, under Article 6 of the Kane County Animal Ordinance, the owner of a dog or other animal that attacks or injures any person without provocation is liable in damages to the injured person to for the full amount of the injury sustained.
The City of Aurora has enacted an ordinance about bites and attacks from vicious animals, specifically, about what happens to the animal after a bite or attack. Under the ordinance, any animal that bites or attacks a person, without provocation, will be declared a nuisance and may be impounded by the Animal Control Manager or Animal Control Office. The ordinance states that the Animal Control Manager may allow the owner to retain ownership but only with restrictions placed on the owner in writing. Restrictions include having a sign posted that the dog is dangerous, restrictions on taking the dog out of the home, requiring that the dog be spayed or neutered, and requirements that the dog owner carry homeowners insurance in excess of a certain amount.
While enacted ordinances may provide direction, there are several important steps you must take if you have been attacked by a dog or suffered a dog bite in Kane County, to document the attack and protect your rights. First, it is important that you contact the correct authorities to investigate and document the incident, including the local police department and Kane County Animal Control. When you contact animal control, you will need to provide the dog owner's contact information, if known, including their name, address, and telephone number.
The local police department and Kane County Animal Control will then perform an investigation, obtain the vaccination records of the dog, and advise you whether you should seek medical attention for your dog bites. Additionally, animal control may require the dog to be observed by a veterinarian to rule out whether the dog has rabies. Following the investigation, animal control may take steps to have the dog declared dangerous or vicious.
Once you have reported the attack to the appropriate authorities, it is important to seek medical attention right away. Typical injuries resulting from a dog attack include puncture wounds lacerations, broken bones, bone fractures, and infection. If not treated immediately, an infection can spread. After you have received medical treatment for your injuries, you should contact a knowledgeable attorney to guide you through the process of obtaining compensation for your injuries against the dog owner and their insurance company.
If you have been bitten or attacked by a dog, you should take immediate action in order to protect your legal rights. Our St. Charles personal injury lawyers have extensive experience litigating and settling dog bite cases for our clients. For more information about how you may be entitled to receive compensation for your dog bite injuries, contact the Illinois Dog Bite Lawyers at John J. Malm & Associates.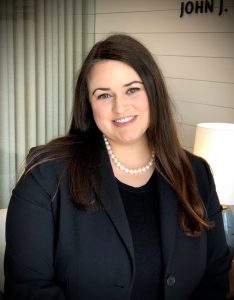 About the Author: Rachel Legorreta is an associate with the law firm of John J. Malm & Associates, where she focuses her practice on personal injury litigation. She graduated magna cum laude from Northern Illinois University College of Law and is the current Assistant Editor of the DCBA Brief.